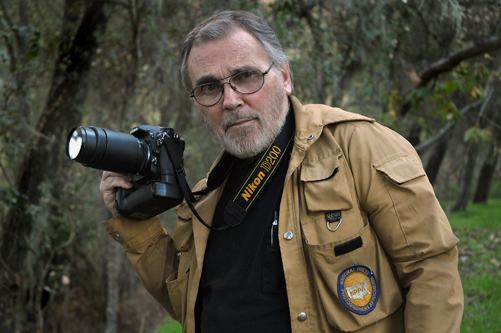 Aside from Richard being a news photographer for thirty five years, he's owned and operated his own video production and photography business, winning awards for his photography work.
He once worked for Universal Studios as a driver, belonging to local union 399 and has photographed many well named entertainers as well as working as a still photographer on movie sets and was once a cameraman for the television show Bounty Hunters.
He's a poised professional that works well on movie sets and in recording studios and wishes to let those in the entertainment industry know he's available to put his talents to work for you.
You can visit prdff.com and see some of Richards most recent work, as he is also the official photographer for The Paso Robles Digital Film Festival for the past three years.
Richard is self taught, going only as far as the eighth grade and began working full time and living on his own at the age of fifteen. He has since obtained his GED and took Jr. collage courses .
He's worked for United Press International and was also bureau chief for Newsreel Video, covering all breaking news in Northern Santa Barbara and San Luis Obispo Counties for all the Los Angeles television stations as well as CNN.
Richard has worked as a news cameraman/editor for two T.V. stations and was chief news photographer picture/editor for two news papers.
References available on request.