LEN DELL'AMICO
The Grateful Dead's Official "Video Guy"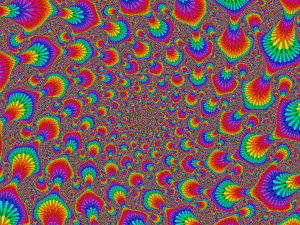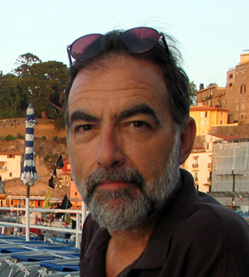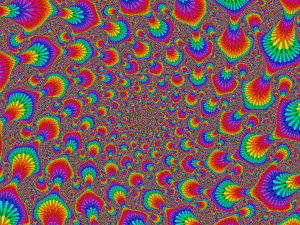 Producer/director. Len's resume is 7 pages long and his credentials in the television and video world are impeccable. Len has produced and directed specials for Pay-Per-View, network TV, HBO/Cinemax, MTV and others. We read that he is "the master of the multi-camera shoot.

He's directed award-winning shows with: The Grateful Dead, Willie Nelson, Bob Dylan, John Fogerty, Jerry Garcia, Carlos Santana, Bruce Hornsby, Neville Brothers, Dionne Warwick, Ray Charles, Reuben Blades, Bonnie Raitt, Quincy Jones, Linda Ronstadt, Blues Traveler and many more.

He directed The Allman Brothers Band: Brothers of the Road and the classic Fats & Friends, featuring Fats Domino, Jerry Lee Lewis, Ray Charles, Ron Wood with music host Paul Shaffer. Len was Assistant Director on THE RED SHOES, ALICE IN WONDERLAND, THE MARVELOUS LAND OF OZ.

Len Dell'Amico is a graduate of New York University's School of Film and Television and initially worked as an editor on documentaries and independent feature films. He switched to directing, when technical innovations made location multicamera video production much more feasible.

Since then, he has been writing, directing, co-directing, producing, and co-producing all kinds of filmed and videotaped entertainment, including children's theater, documentaries, and feature films.

Len now lives in Fairfax, California. He is working on his own independent film project, still works in visual music production, is a board member of the Mental Insight Foundation, and is an environmental and political activist.
Len first worked with Grateful Dead in 1980 on "Dead Ahead," the

band's live TV broadcast and platinum home video. He was the band's "film and video guy" for the next 11 years. Dell'Amico and Jerry

Garcia co-directed "So Far," the top-selling music video of 1988,

which won the American Film Institute's award for best long-form

music program.

During his 11 years producing and directing projects for the Grateful

Dead, he produced and co directed with Jerry Garcia the Grateful

Dead's, GRATEFUL DEAD TRUCKIN' UP TO BUFFALO, VIEW

FROM THE VAULT II AND VIEW FROM THE VAULT IV,

TICKET TO NEW YEARS EVE CONCERT, GREATFUL DEAD:

DEAD AHEAD, and many other Dead projects for TV and video.

Len was brought in by the Garcia Estate to direct the documentary

JERRY GARCIA BAND: LIVE AT SHORELINE.

WE WILL BE SCREENING LEN'S NEW MOVIE

WELCOME TO DOPELAND

WELCOME TO DOPLELAND. The new film by the Grateful Dead's official "video guy," Len Dell'Amico, who produced for Jerry Garcia and the boys, such amazing live concert footage as Dead Ahead, So Far and the Madison Square Garden Benefit for the Rainforest has written and directed a feature length film that will make you question humanity and your own personal sanity. Mick Stern co-wrote the script with Dell'Amico.

Set in the not-too-distant future around the San Francisco Bay area, Everything Must Go, takes you on a drug fueled romp through one fateful afternoon as two friends, Mac and Bobby, seek out a fix for Mac's nasty Oxycontin habit. What begins as a seemingly simple quest for one unemployed nano-tech employee and one nutty street guy who channels an intergalactic DJ, ends with both finding way more than the drugs they sought to buy.

Delivering a cast of bizarre and abnormal characters, WELCOME TO DOPLE LAND mixes a disturbing reality of what might be with a soundtrack full of great songs from Bob Weir & RatDog, Widespread Panic, Joan Osborne, The Mermen, and the Yardbirds.

This film is as destined for "Cult Classic" like This is Spinal Tap, The Rocky Horror Picture Show, Heavy Metal or The Big Lebowski. Highlighted by an amazing, relatively unknown cast including the very funny Ross Turner (Bobby) and a special appearance by Rev. Billy from The Church of Life After Shopping

While the film wreaks of low budget masterpiece, it's overall message of humanity's battle with nature vs. technology is both pertinent and timely with an overwhelming proof how the legacy of the Grateful Dead continues to permeate the membrane of social, political and cultural norms.

A must have video for the self-aware, consciousness seeking, member in every family as it tickles your funny bone into it's place in the cosmos."