Temple Grandin

Director Mick Jackson (Bodyguard, LA Story) who

just took home a Emmy among the 9 won by Temple

Grandin HBO TV Movie, will attend the screening...

Mrs. Jackson Elena Chavez, Mick Jackson and

Patty Ramirez. Elena and Patty are from SAFE, a

local agency that help children and youth in Paso

INTERVIEW WITH MICK JACKSON

during the State and Fate of Children day

at the Paso Digital Film Festival...

As part of thePDFF's STATE AND FATE OF CHILDREN DAY, the Festival screened the multiple Emmy Award winning HBO movie "Temple Grandin" with the Emmy Award winning director Mick Jackson, (Bodyguard and LA Story) attending the screening, and accepting the Humanitarian Award, which was given last year to Co-creator and producer of "We Are The World" Ken Kragen. This important day and annual element of the film festival included some youth films and youth filmmakers, and a very important presentation by Dreamcatchers For Abused Children. We plan to do more with the Dreamcatchers group and hope you can go to the HELP THE KIDS

www.thepdff.com

and see more on their group. In addition we had S.A.F.E. Services Affirming Family Empowerment, wchich helps children and their families coordinate appropriate services in our county.

| | | |
| --- | --- | --- |
| | Having garnished more daily traffic on it's website than city film festival websites like: Dallas, Chicago, Nashville, SLO, Atlanta, Phoenix, Malibu, Carmel, Indie Fest, LA Reel, Santa Barbara, San Diego, Seattle and other very well established film festivals, the Paso Digital Film Festival is going to create a virtual film festival beyond anything every seen on multi platforms. In Paso Robles we are in Real Time and her we are a Virtual Film Festival... | |

Interview with Music in Media Award

recipient Joel Diamond

The Plummer Brothers discuss their film THE MAGIC HAT,

which was the Youth division OFFICIAL SELECTION

Kyle and Carlos Plummer's film The Magic Hat

was the YOUTH FILM SPECIAL SELECTION

Our Digital Virtual Festival

will be premiered Jan. 15

Includes 3 festivals and CES

Stay tuned for release of

FROM FILM TO THE

DIGITAL AGE

"The Internet continues to grow separate

from the economies downturn..."

Google CEO Eric Schmidt

thePDFF.com Goes beyond the cutting edge, we want to

be the digital sword, and cut filmmakers & filmgoers a trail to

the future and after, with our connections to information and

technology, visit the links to the left to see the paradigm shift.

A huge part of this festival is the digital information that we

share via our post virtual festival and soon to be released DVD

and our DIGITAL VIRTUAL FESTIVAL ON JANRUARY 15th

Official Selection Short "Taste"

Haute Couture models, filmmakers and designers

Producer Johnny Kenny, Director Robin Chilton,

Festival Producer Benford Standley and Taylor

Stevens all joining the models for green room fun

John Andrew Parks and Rebe Barrianger, Rebe is a

staff alum and assistant to the festival producer

Festival Photographer Richard Bastian and

Luck Films camera and streaming tech Craig Knueper

Students Interview Bela Lugosi, Jr.

Ron from Pine St. Saloon between the Standleys,

Ron helps big time with the festival, and is o ne of the

leading local businesses that jumps in our festival wagon.

Buffalo Benford Productions, LLC

and the

Visit our new Virtual Digital Channel
Ramblin Jack Elliott & Bernie Taupin

| | |
| --- | --- |
| Johnny Rivers | Jack Tempchin |

| | |
| --- | --- |
| Kathleen Quinlan | Ken Kragen |

Festival producer Standley, Clint Eastwood and Joel Cox

EASTWOOD GIVES LIFETIME ACHIEVEMENT AWARD

TO JOEL COX DURING THE PASO DIGITAL FILM FEST

Clint and Kyle Eastwood

| | |
| --- | --- |
| Luke Perry | Gary Busey |

| | |
| --- | --- |
| Max Gail | Gary Conway |
see some of the trailers of our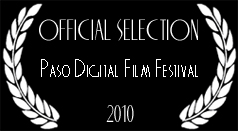 SEE MORE PICS FROM THE DIGITAL FILM FEST